Social Action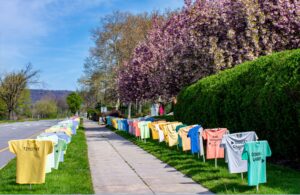 Beth El Temple believes that social action and social justice should be woven into the fabric of every Jewish life. Our projects focus on tzedek (justice), g'mulit chasim (acts of love and kindness), and tikkun olam (repairing the world). The role of the Social Action Committee has expanded and now also includes interfaith efforts and general community outreach. Our members drive the items we participate in aligning with Jewish values.
Some of our activities include:
If you would like to be notified of Social Action opportunities or are interested in getting involved, please register below for more information, or contact Jenn Ross directly (jrosshbg@gmail.com).