Rabbi & Executive Team
Rabbi Ariana Capptauber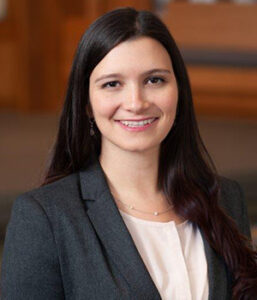 Rabbi Ariana Capptauber became Beth El Temple's thirteenth rabbi in July 2020, succeeding Rabbi Eric Cytryn who retired after 17 years of service.
Rabbi Capptauber previously served as rabbi of Congregation Eitz Chaim, in Monroe, NY, and as a rabbinic intern at Temple Israel Center, in White Plains. In May 2020 she received ordination and a Master's degree in Midrash from the Jewish Theological Seminary. Rabbi Capptauber also holds a B.A. in English Literature and Peace and Justice Studies from Tufts University in Boston.
A native of the D.C. metropolitan area, Rabbi Capptauber grew up in Potomac, MD and attended the Charles E. Smith Jewish Day school and B'nai Tzedek congregation, where she was a regular Torah reader. Storytelling is one of Rabbi Capptauber's great passions. She reads everything from contemporary fiction to ancient rabbinics, and writes some of her own stories which she incorporates into her sermons and teaching. As a rabbi, she treasures the privilege of sharing in people's personal stories in moments of loss, joy, and everything in between.
Another great passion of Rabbi Capptauber's is pursuing justice. The granddaughter of a Holocaust survivor, Rabbi Capptauber's interest in justice grew through her participation in Operation Understanding, DC, in which Jewish and African American students learn about allyship in the Civil Rights movement, and her studies at Tufts. After college Rabbi Capptauber worked in nonprofit organizations in New York and Israel, and in rabbinical school worked as a chaplain on Rikers Island, New York City's jail.
Rabbi Capptauber's passion for stories and justice translate into a deep love for Jewish tradition. She leads musical services and creative holiday celebrations to inspire and grow that love in others. Rabbi Capptauber shares her home with her husband Baruch and son Yonah. In her free time Rabbi Capptauber loves hiking and exploring nature, writing stories, and trying new foods. She has traveled to 23 countries around the world and counting!
Check out Rabbi Capptauber's YouTube channel for her weekly videos and more.
Bill Walter, Executive Director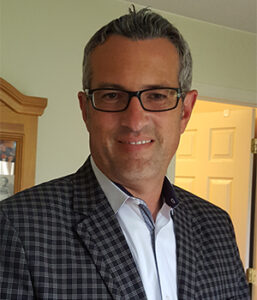 Bill Walter came on board as Executive Director in 2017.  A long-time lay leader at his Synagogue in York PA, Bill has served as Vice President, treasurer, trustee, and chair of several committees. He believes there is sacred work in even the mundane details of the facility, the finances, and ensuring things run smoothly. It is about building a strong inner core of beliefs and convictions that guide one's priorities, and influence what one says and does. This work is about caring for others and honoring oneself.
Prior to joining Beth El Temple's staff, Bill spent eighteen years as the Director of Program Operations at The York Jewish Committee Center, where he developed his love and dedicated his life to serve the Jewish Community. Throughout his eighteen years in the Jewish Community Center he has achieved dynamic results in leadership development, fundraising, strategic vision, operations and community outreach.
Bill resides in York with his wife, Erica, and their two teenage boys Benjamin and Samuel.
Bill believes there are no problems that can't be solved.  When you have a problem and are not sure where to turn, his door is always open. His passion is solving problems! Bill is also happy to help you wherever you may be on your Jewish journey. You can reach him at 717-232-0556, or bill@bethelhbg.org.
Mandy Cheskis, Director of Lifelong Learning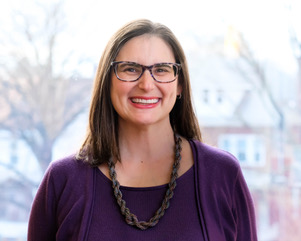 Mandy Cheskis became the Gesher Director of Lifelong Learning in July 2021. She is a Gesher Religious School teacher and parent, a Bar and Bat Mitzvah tutor at both Beth El and Chisuk Emuna, and a past director of Chisuk Emuna's Religious School. In all of these roles — and many others — Mandy's warmth, creativity and dedication bring out the best from all those with whom she works. We look forward to working with Mandy and building upon the solid foundation of our Gesher Religious School and joint adult education program.