Daily Minyan
Be One in a Minyan!
Due to COVID-19, some Daily Minyan services will be skipped or held digitally until further notice. See the schedule below.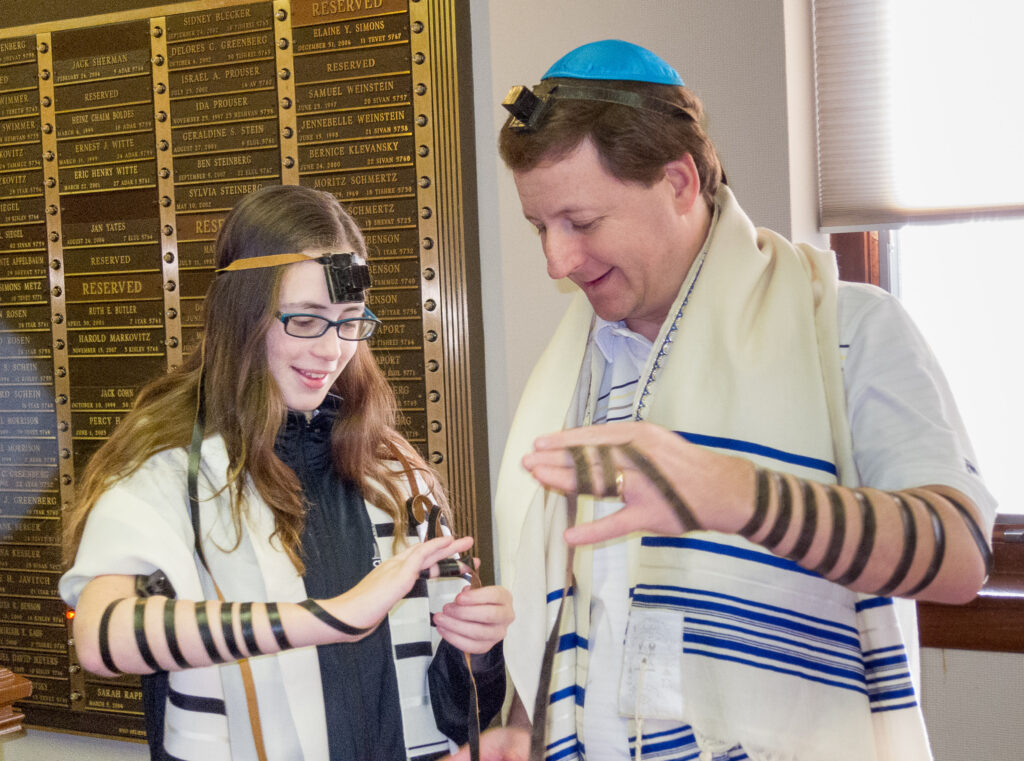 Every day, everyone's presence is important at Minyan, for yourselves and for others. Please help us maintain a regular Minyan attendance to ensure that our mourners always have the requisite number of Jewish adults in order to say Kaddish. Our egalitarian policy ensures that everyone counts.
We offer morning and evening minyanim, led by experienced lay leaders. Our minyanaires are compassionate, supportive and helpful to those who come to say kaddish or have a Yahrzeit. It is a warm and comforting community, and you might even become a regular.
Daily minyan times are constant throughout the year. The content of the weekday 5:30 service is determined by the calendar.  See below for the schedule.
Morning
Sunday, 9 am (online)
Tuesday, 7 am (online) and Friday, 7 am (in person)
Rosh Hodesh, 7 am
Evening
Monday – Thursday, 5:30 pm (Tuesday in person; the other days online)
Daylight savings time (summer) – Mincha
Standard time (winter) – Ma'ariv
Minyan Cancellation Policy
For in person services, Beth El Temple follows the Central Dauphin School District weather delays and closings.
If there is a morning delay, there is no morning Minyan. However, afternoon Minyan remains intact.
If there is an early dismissal due to weather, afternoon Minyan is cancelled.
If Central Dauphin cancels school, there is no morning or afternoon Minyan.